Showing 1–9 of 12 results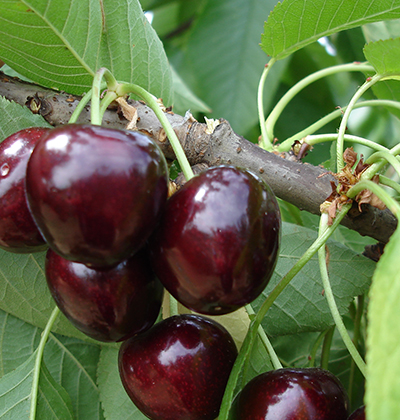 RIPENING
Medium late period, about 34 days after Burlat variety.

FRUIT
The fruit is medium to big sized, with an intense vinous red coloration. It has dots on the surface. Its shape is spherical and, in vertical section, it has the shape of a heart. It's susceptible to cracking, but resistant to brown rot.

TASTE
The pinky pulp has a good consistency, but it's juicy and very sweet (about 16° Brix).